Freewing SU-35 Grey Camo Dual 70mm Vectored Thrust EDF Jet PNP RC airplane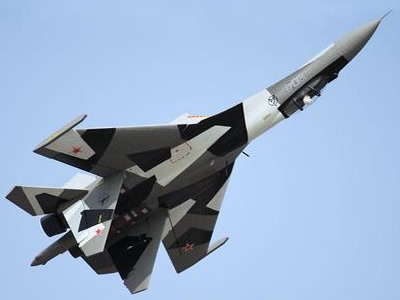 Freewing SU-35 Grey Camo Dual 70mm Vectored Thrust EDF Jet PNP RC airplane
Price: US$365.00
Shipment cost: US$100.00
Estimated Delivery: 3-7 business days
Freewing SU-35 Grey Camo Dual 70mm Vectored Thrust EDF Jet PNP RC airplane
1.Dual 70mm electronic ducted fans (EDF).
2.360 degree vectored thrust for incredible maneuvers
3.One 6 cell 22.2V 5000mAh 50C LiPo battery.
if you want to know wholesale discount price,please contact us by e-mail.
Note:
If your shipment is delivered to a remote area,this charge will be added to your shipping cost.Checking your area is a remote area or is not a remote area on the website:http://remoteareas.dhl.com/jsp/first.jsp
Freewing SU-35 Grey Camo Dual 70mm Vectored Thrust EDF Jet PNP RC airplane Specifications:
This 3D version of the Freewing Grey Camo SU-35 has more thrust (3000g) than the regular version. The ESC has now been upgraded to dual 60A Hobbywing ESC as of July 2013. The size of the Freewing SU-35 is an amazing site to behold. This plane is one of the largest, most sophisticated, foam EDF jets made. Whether you like scale flight or outlandish maneuvers, the Freewing SU-35 can do it all. We think the Freewing SU-35 is one of the most entertaining EDF jets out there. The specs alone are amazing. The SU-35 is built from EPS foam and has nylon hinged control surfaces, shock absorbing landing gear, dual motors, dual ESC, dual 70mm EDF fans, and runs on a 6 cell LiPo battery. We are not sure what else to ask for in an EDF jet.
NOTE: Our SU-35 comes with a single XT-150 connector wired to both ESC. We also have the XT-150 connector on our 6S 5000mAh 50C Lipo which works well in this plane and we have XT-150 charger leads to make things easy. The XT-150 is the best connector for this high powered EDF.
Features:
NEW Dual 60A ESC
NEW XT-150 ESC Connector
Dual 70mm electronic ducted fans (EDF)
360 degree vectored thrust for incredible maneuvers (hover, flip turns, etc.)
Durable shock absorbing landing gear
Nylon hinges on all control surfaces (superior to foam hinges
Brushless motor, ESC and servos installed
Requires:
Minimum 7 Channel Radio
7-8 Channel Receiver
One 6 cell 22.2V 5000mAh 50C LiPo battery or One 6 Cell 22.2V 4000mAh Lipo Battery
Lipo Battery Charger
Skill Level: Advanced
| | |
| --- | --- |
| Wingspan | 1080mm / 42.5in |
| Length | 1630mm / 64in |
| Flying Weight | 2600g |
| Power System | 2x Brushless 2849-2200Kv |
| Speed Control | 2x 55A, EC5 connector |
| Propeller / EDF | 2x 70mm EDF |
| Servos | 9g9, 17g digital metal gear x 2 |
| Landing Gear | Servoless electric retracts, shock absorbers |
| Required Battery | One 6S 3300mAh 30C or Two 3S 3700mAh LiPo |
| Required Radio | 7 Channel computer radio with mixing ability |
| Rudder | Yes |
| Flaps | No |
| Ailerons | Yes |
| Lights | No |
| Hinge Type | Nylon hinges on all control surfaces |
| Material | EPS Foam |